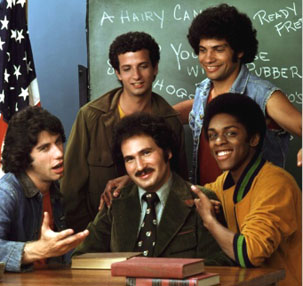 Greetings Cougs, and happy Monday to you all. Here's hoping all is well in your world, as we march on through the barren wasteland that is known as the college football offseason. But never fear, my friends, for the calendar has now flipped to JUNE, and that means one very good thing in the NCAA landscape – preview magazines are set to hit the newsstands! That's right, the Athlon's and Phil Steele's of the world should start showing up in another couple of weeks, and finally you can pass the time in the grocery store as your wife/significant other does the "heavy lifting".
I remember a year ago getting excited, then bummed out, over the Athlon's regional cover. Surely I thought that Jeff Tuel or Marquess Wilson would find a way on to the northwest cover? You remember that, right? How Athlon's had 11 of the 12 Pac-12 teams on their regional covers, with just one (obvious) exception?
But hey, that was last year. You know, the team had been terrible, Paul Wulff was still in heavy rebuilding mode, etc. It's got to be different for 2012, right? With a headliner head coach in Mike Leach, the All-American candidate in Marquess Wilson, seniors poised for big years in Jeff Tuel in this new offense and Travis Long in the new defense….they've GOT to put a WSU guy on the cover this year…..right?? Well guess what? The Athlon's 2012 regional covers are out!
….oh.
Denied, yet again! Yeah, yeah, I know it doesn't really matter if they put a WSU guy on the cover or not. That probably won't stop some of you from telling me off in comments, but that's ok…..
We went though the exercise/debate last year.
Clearly Athlon's as an organization doesn't see the need to stick a WSU guy on the cover in order to move their product, as this is the third year in a row that the Cougs have not shown up on the Athlon's regional cover. I guess the only way to change that is to go out and win a bunch of games this year with Leach at the helm, and hopefully take that big step towards relevancy we all have been waiting for? Maybe, just MAYBE, a Coug will show up in '13??
NOTE – per twitter, Athlon's has responed to say that Mike Leach IS in fact on the cover, but that we just can't quite see it due to the online version:
@WazzuFBBlog @AthlonSports Mike Leach is actually on the cover-it's just not shown online b/c a photo is obscured due to our top 25 release

— Steven Lassan (@AthlonSteven) June 4, 2012
Anyway, the good news is that preview mags are coming shortly! And Phil Steele has been "teasing" his content this year with some releases on his blog (and his blog is great, btw, I would highly encourage you to get out there and read some of the stuff he puts up this time of year). One thing that I really like about Steele is how much he takes into consideration when trying to determine exactly how a team will do in the upcoming season. He's not a guy who just throws out the returning starters, takes a glance at the schedule and then proclaims everyone a bowl team, for it just doesn't work that way! He does go a little deeper in trying to come up with the quality and quantity of who or what is coming back, beyond just the obvious numbers.
One of the more interesting numbers to look at are the returning letter winners from last year. Not just returning starters or players who might have seen a little bit of playing time here and there on special teams or what have you, but the pure numbers on letter winners back from the prior season. Here are some quick glances at how the Pac-12, and of course the Cougs, look on PAPER anyway for 2012…..
Pac-12 Letter winners returning for 2012:
1) Stanford: 61 returning, 16 lost – 79.2% returning
2) Oregon: 61 returning, 16 lost – 79.2% returning
3) UTAH: 58 returning, 16 lost – 78.3% returning
4) Arizona: 55 returning, 18 lost – 75.3% returning
5) UCLA: 51 returning, 18 lost – 73.9% returning
6) WSU: 44 returning, 18 lost – 70.9% returning
7) Oregon St: 52 returning, 22 lost – 70.2% returning
8) Cal: 50 returning, 24 lost – 67.5% returning
9) ASU: 52 returning, 26 lost – 66.7% returning
10) UW: 42 returning, 23 lost – 64.6% returning
11) Colorado: 44 returning, 31 lost – 58.6% returning
12) USC: 36 returning, 28 lost – 56.2% returning
So what does it all mean? Well, beyond just starters, Steele looks at players who actually received a letter in 2011. But beyond just the number of letter winners returning, instead he places the percentages of how many are back from the prior year as the qualifications for earning a letter can vary from school to school. Some schools will hand out close to 80 letters to their players, other schools not so much. But it just kind of gives you an idea of how experienced a team might be throughout the roster compared to the prior season, and maybe a snapshot of "quality depth" that you hear so much about?
From a WSU point of view, we are right smack dab in the middle – 6th out of 12 in the Pac-12. Not a terrible place to be, but not exactly great either? But what does it really mean in terms of on-field success? Does the percentage of letter winners returning from a prior season have a huge impact on the final record? One way to evaluate that is to look at how the landscape appeared a year ago in regards to lettermen returning for 2011…..
Pac-12 letter winners returning for 2011:
1) ASU: 75.7% returned – 6-7 record, lost to Boise St in the Las Vegas bowl
2) Stanford: 74.4% returned – 11-2, lost to Ok State in the Fiesta Bowl
3) CAL: 73.1% returned – 7-6 record, lost to Texas in the Holiday Bowl
4) UW: 72.7% returned – 7-6, lost to Baylor in the Alamo Bowl
5) UCLA: 70.8% returned – 6-8 record, lost to Illinois in the Kraft Fight Hunger bowl
6) Colorado: 69.9% returned – 3-10 record, no bowl
7) WSU: 69.1% returned – 4-8 record, no bowl
8) Oregon St: 68.8% returned – 3-9 record, no bowl
9) Arizona: 67.7% returned – 4-8 record, no bowl
10) Oregon: 67.6% returned – 12-2 record, conference champions, beat Wisconsin in the Rose Bowl
11) Utah: 66.7% returned – 8-5 record, beat Georgia Tech in the Sun Bowl
12) USC: 62.9% returned – 10-2 record, no bowl due to bowl ban (beat Oregon @ Oregon in the regular season, would have won P-12 south and played in title game had there been no bowl ban).
So there you go. If you just look at 2011 in it's own little universe, you can see that it did mean at least something to the middle-tier teams. After all, the top five teams all made it to bowl games, and outside of Stanford the rest were mid-tier bowls (ASU, CAL, UW and UCLA all were in the top 5 in letter winners returning percentage, and each team made it to the postseason). But while Stanford was a strong #2 at 74.4% returning, what's odd is to see Oregon at #10 and USC at #12, dead last! Those two were arguably the best teams in the conference by the end of the season, with Oregon winning the Pac-12 and the Rose Bowl while uh, I don't know about you, but not a lot of people would have wanted to play USC at the end of 2011!
So from a top-heavy perspective, I guess it didn't really mean a whole lot in regards to returning letter winners from the prior year and whether or not you were going to compete for the conference title. Not when you have Oregon at 10th and USC at 12th. But from a middle tier program, it did in fact help as witnessed by ASU, Cal, UW and UCLA making it to bowls, while teams like CU, WSU, OSU and Arizona were under the 70% threshold and stayed home for the holidays.
And for a WSU perspective? It's at least pretty clear from where we sit today that the Cougs are probably not going to compete for a conference title in 2012 (even I can admit that). And yes, USC is last in returning letter winners, but they are heavy favorites in the South to represent in the conference title game, if not going all the way to the National Title. But for just the mid-tier teams, notice that the Cougs are just above the 70% number for 2012? Further, teams like Cal, ASU, UW, and CU? All below 70%. Hmmmm…..
I guess as a Coug fan, from where we've been the last several years and where we sit today? WE'LL TAKE IT!
All for now. As always, GO COUGS!