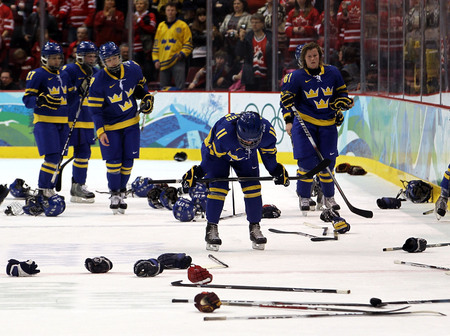 Last night was a disaster. A lack of communication, poor dedication, laziness and failure to take responsibility lead to the poor performance. Each one of us here at NOHS is ashamed…
…at ourselves.
Confused? Hit the jump, it's worth it.

Josh Howard put together a doozy of a movie poster for the world. I even told him that it gave me chills and that I could see it becoming a real screenplay.
Yet when the time came for one of us to step up and make the game time post, including the movie poster, no one answered the bell. My and Drew are primarily at fault, as we usually take care of this duty. I was off in a guitar store planning a future purchase of a new, nylon stringed beauty. Selfish. Drew was "in meetings" and was nowhere to be found. Boring. Jordan was planning his escape from the hellhole that is Chicago. Smart. And Twig doesn't do pre-game posts, because he's convinced that he's the reason for the Great Goal Famine of 2011. He's probably right too.
This lead to our failure to give you the great work that you've come to expect from Josh Howard through NOHS. And that clearly lead to the Wings giving up 7 goals (though thankfully none to Gomez) in the abortion that was last night.
So, as the head stupid goalie of NOHS, I'd like to extend to you my apologizes. And in a slight act of contrition, I give you what should have been yesterday's gameday movie poster. When you look at it, try and forget what happened last night and just enjoy it for its pure beauty.
You deserve better than that from us. Josh Howard deserves better. We promise to you that this won't happen again (unless it does.)

LGRW.
Update: Would you be interested in a poster like this on your wall? Let us know in the comments.