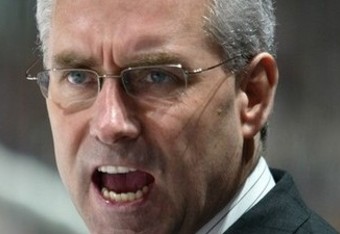 Well here's a bit of good news for the day. Wings hire former Edmonton coach Tom Renney as their new assistant coach.
We might be a bit weak on defense, but we are now stacked in the coaching staff ranks. Per TSN:
It didn't take long but Tom Renney is back in the NHL.
Just over a month after his tenure as head coach of the Edmonton Oilers ended, Renney signed a three-year deal to be an associate coach with the Detroit Red Wings on Thursday.
After head coaching stints with the Vancouver Canucks (1996-97) and New York Rangers (2004-09), Renney joined the Oilers in 2009 and became head coach in 2010.
Great stuff, he's a hell of a coach and will be great to keep Babcock on his toes and call him out when he's being stubborn. Love the move.
No other news on the Wings front other than that Doan's agent came looking for a contract offer, which I found interesting.