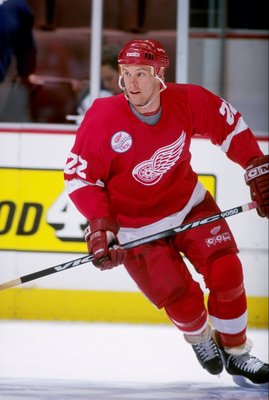 Interesting news from Washington during an interview with Mike Knuble:
CSN: You have a home in East Grand Rapids. Would the Detroit Red Wings be a possibility?
Knuble: We are going back that way and we are going to live in Michigan, probably the rest of our lives, or at least until the kids go to school and are out of college. Detroit would be a neat story since I was drafted there. I'll make no secret about that. That would be a nice way to come back around. You don't have that luxury, but maybe a team has a hole and I can fill fit for a year until a prospect develops.
I said this before and I still stand by it, I think getting Knuble back to Detroit makes a lot of sense and would be great for both parties. Of course, I'm saying this as a filler guy, not a big move, but just something I think helps complete a team with Zach up front and Ryan on the blueline. He's a great leader and I think he's shown to be the right kind of personality of guys that Detroit wants.
Hat tip to Kuklaskorner for finding this.