Some sad news today:
Mr. Hockey has dementia.
Detroit Red Wings legend Gordie Howe is battling the disease that killed his wife Colleen three years ago, according to a Canadian Press story.
"He's a little bit worse than last year, but pretty close to about the same," son Marty said. "He just loses a little bit more, grasping for words. "The worst part of this disease is there's nothing you can do about it."
The good news is that it could be much worse. Hit the jump to hear how he's fighting back:
"He has what we call mild cognitive impairment," Murray said. "His brain power is not what it used to be. In terms of the prognosis and diagnosis, it's still wide open. He doesn't fall into what I would say is any particular category. He really doesn't seem to fall into the Alzheimer's dementia category because his disease is pretty stable."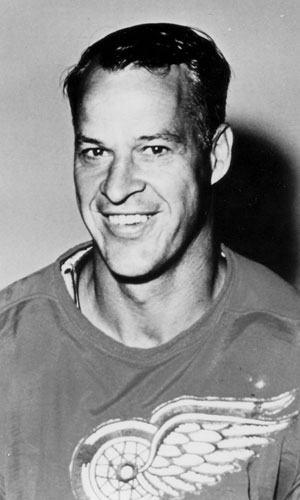 And of course, as explained by USA Today, Howe won't go down without fighting the disease and giving it his all:
But Howe's personality hasn't changed and he continues to recognize his family and friends.
After Colleen Howe's death, the Howes were approached by the Toronto health organization Baycrest to put Gordie Howe's face on a fundraising campaign for Alzheimer's.
Affiliated with the University of Toronto, Baycrest specializes in mental diseases of the elderly.
Howe, accompanied by Marty, makes public appearances at an annual series of Scotiabank Pro-Am hockey tournaments across Canada. More than $16 million has been raised by the Gordie and Colleen Howe Fund for Alzheimer's.
Howe is scheduled to attend a Canucks game in Vancouver on Thursday night to promote a Scotiabank Pro-Am in that city later this year.
Marty says his father plans to help kick off the same tournaments in Edmonton, Calgary and Toronto this spring.
He also will also attend a news conference Thursday afternoon in advance of a tribute in his honor at Friday's Vancouver Giants game.
$16 million eh? Mr. Hockey continues to impress even at age 83. I'd put my money on #9 staying ahead on this one for a while.