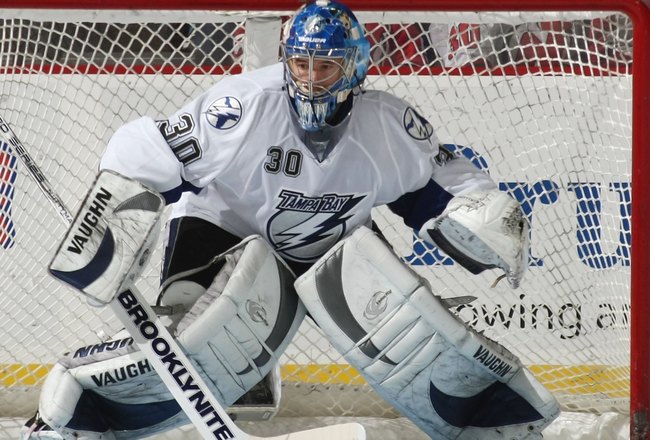 Is this our Conk replacement? Per a Bob McKenzie tweet:
Anyone want a goalie? SJ has put netminder Antero Nittymaki (sic) on waivers.
Niittymaki is a talented goaltender. Much more talented than Conklin unfortunately.
Is it worth it? Find out my thoughts and others after the jump.
Niitty's been a 1B or #2 guy for most of his career, showing signs of greatness, yet also the incredible ability to let the weak one in. I remember thinking in his Philly days that he's probably the most flexible goaltender I've seen, which contributes to both the big saves and weak goals. I think he's still got a hell of an upside, even at age 31.
Yet, I'm not sure he's the right guy to backup Jimmy. Conk seems to have turned the corner from terrible to acceptable lately. While I don't expect much more from the bearded fellow, I don't know if Niitty is the kind of upgrade we need. Unless we can get a dependable, even kealed backup, a Biron, Nabokov, or Enroth, I'd rather stick with Conklin. Even on the cheap like Niitty would be.