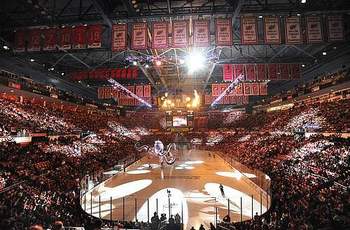 Back at home after two tough ones on the road. No longer do we have to hear the stolen chants from Michigan, rather 20,000 strong will be pushing for another Wings W at home.
It's an early gametime and I'm looking for an early start for the Wings.
Anyways, Mr. Josh Howard has provided us with another great poster with the same theme as the previous.
…after the jump that is.
It's your gameday open post.
LGRW.