When we were asked to judge a re-imagined Red Wings jersey for fellow blogger Days of Y'Orr's Reimagining the NHL project, I immediately got out my guns and expected on a hate fest like no other. We'll today he's published the the Wings edition, with my comments, the original artist's comments, and his own.
Now it should be said that the artist's goal all along was to create a third jersey for each team, no matter if it ever would actually happen. So here's the jerseys with my comments below.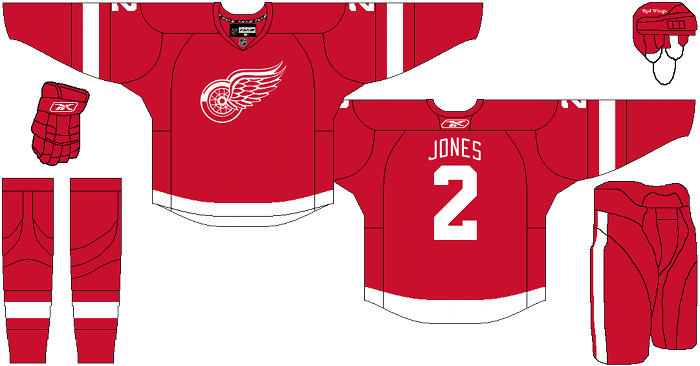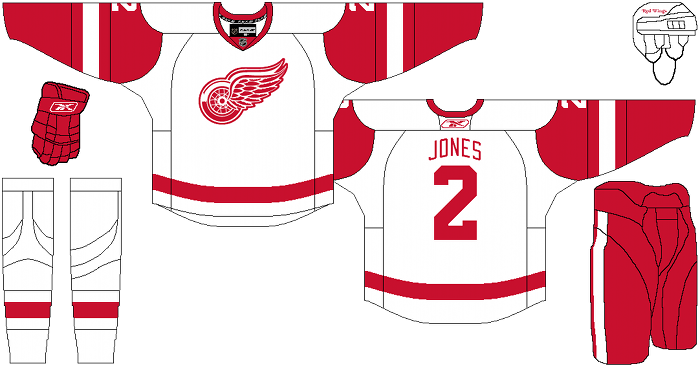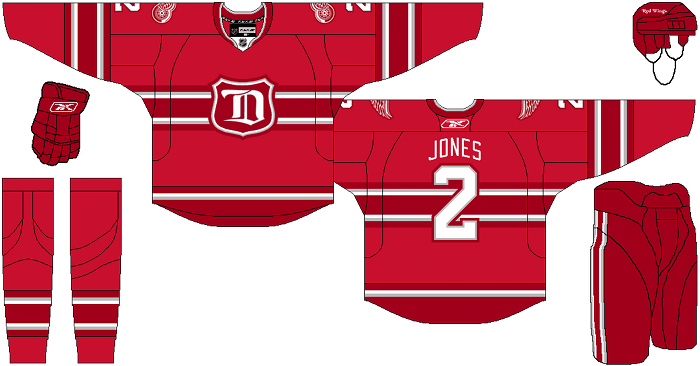 My Comments: Re-imagining Detroit's legendary sweaters eh? You're treading on hallowed ground sir…you best be careful. Oh wait, what do we have here? The home jersey is simply beautiful! I love the elegance of the red, the refinement of the logo, and the simplicity and grace of how it flows all together.
And the away jersey? Oh it's stunning as well! It's the sort of thing that's classy enough to wear formally, but you still know a bad mother f'er lies underneath. I have to give you credit sir, I wasn't expecting to enjoy watching someone mess with perfection, but you have done the impossible.
What's that? You didn't change a thing to those two, other than making the stripe follow the flow of the jersey (which I would have to see in person to judge, but it makes sense)? I give you credit, you realized when something is completely faultless and kept your hands off. Nice work sir.
Now for the thirds. As a Red Wing fan, I absolutely abhor the thought of Detroit wearing a third jersey, but I respect your endeavor. And you know, for trying to create something new, you did a pretty damn good job. I think I would like it better without the silver outlines (but would have to see it to decide), but I really do like it. I love the Wings' version of the Old-English D and wish there was more apparel out there with it. This is basically a "home" version of the Wings Winter Classic jerseys, done fairly successfully.
All in all, I'm impressed. But instead of wasting your talents on Detroit, I think you need to make a trip over to Columbus where you're desperately needed. Maybe stop on by Florida while you're at it.
Head on over to Days of Y'Orr to check out his and the artist's comments.