So I'd like to introduce everyone to another guest blogger at NOHS. He's a former teammate of ours on our college team, known for his hard hits and his analytical side. Mostly though, he's known for his rediculous helmet he wore during tryouts his first year. So here's JOFA's first article. Enjoy. – Chris
So I recently read an article talking about the NHL's network and cable broadcasting rights being up for contract renewals soon. According to SI.com, Versus and NBC have recently merged under one NBC/Comcast umbrella. The rumor is they have the inside track to renewing the NHL broadcast rights for years to come.
My question is who do I/we hockey fans want broadcasting NHL games? I can't say I am in great favor of Versus and NBC. I do not think the quality of the announcers or even camera work is very high. I can say I favor even less a return to ESPN. ESPN has done a tremendous job of marginalizing hockey since losing its TV broadcast rights.
I feel loyal to Versus and NBC for helping revive professional hockey after the mess of the lockout season. I've been a fan of the Winter Classic and other attempts at improving the market share of the NHL. So I'm in favor of sticking with Versus/NBC for the next years to come. But why can't we just let Ken and Mickey do every game?
As a first time contributor to NOHS, I'm curious to what you have to say?
JOFA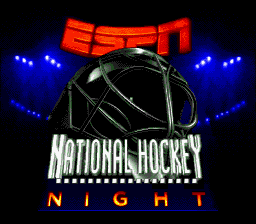 Chris again, just wanted to add my two cents. The Comcast/NBC empire is probably going to be a good ally to have in the future. That's a lot of money behind those networks. And honestly, they've been doing a better job (with one large caveat…take a guess…) as of late as well. Yet, ESPN is still the average sports fans destination and I honestly wouldn't mind a little more coverage on the worldwide leader. JOFA is right that ESPN has done a lot of harm to hockey, it'd be nice to have them at least as a neutral dog in the fight, rather than the enemy.
I think the answer is simple. Versus/NBC deal that we have now, plus one game of the week on ESPN. It's seriously a win/win/win. Versus can request some cross promotion from ESPN (which gives it some legitimacy). ESPN gets back into the NHL game, giving them a hand in both a growing product and a sport that will NOT be heading to a lockout next year (please God let the NBA never play again….). The NHL gets the most coverage since the beginning of the Bettman era.
I think long term this makes sense, even if you have to take a little less on the upcoming deal to make it work out. Do it Gary.