Well it's been a while since we've been able to do my favorite type of post, where we check out what opposing fans said during the ass kicking the Wings gave 'em in the previous game. The Kick 'Em When They're Down Series is back boys and girls.
That means today we bring you fans of the the one and only Avalanche, who suffered a 3-0 beating from the Wings on Saturday during Forsberg night. We start out with some of the pregame comments from Mile High Hockey, which range from the racist to the plain strange…
So glad I dont have Cox, Sorry Bro.
by avalanchejef on Oct 8, 2011 5:36 PM

ARE YOU READY FOR SOME HOCKEY?!?!
Oh, and Obama is a Muslim.
by Tony Trujillo on Oct 8, 2011 5:32 PM MDT
Oh, and good ol' Tony posted a picture of himself a few minutes later. It was exactly as you expected.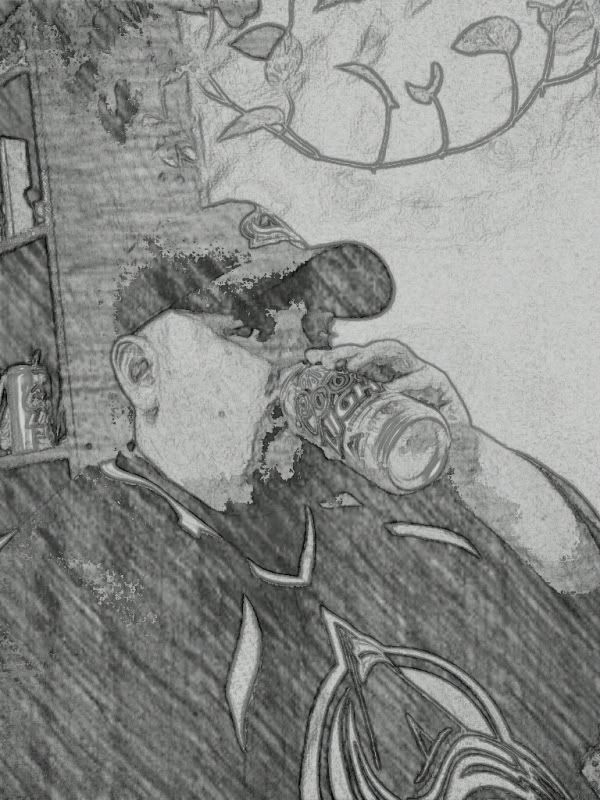 Tony Trujillo – Hates: Muslims, exercise and black people. Loves: Coors light, wife beating, Peter Forsberg and cheesy photoshop effects.
So back to the game. Early, even during the Floppa ceremony, the go to saying seemed to be "F'$# the Red Wings." Even when Zetterberg and Lidstrom shook Forsberg's hand. Classy, but expected. Continuing on:
3/4 of the Wings should've retired
Back when Hitler died…
by Drakenlot on Oct 8, 2011
Random Hitler reference. Things turned against Bertuzzi quick, with lots of "F#@k Bertuzzi" etc., but when Claude Lemieux was named:
CLAUDE LEMIEUX!!!! PERFECT person to have in the building tonight!
by andidee15 on Oct 8, 2011 7:47 PM MDT
I still think he just wanted Draper to Discover Denver.
by andidee15 on Oct 8, 2011 7:48 PM MDT

Abdelkader, another cookiecutter Detroit plug
by SteveHouse on Oct 8, 2011 8:26 PM MDT reply
He needs a good Drapering along the boards.
by niwotsblessing on Oct 8, 2011 8:27 PM MDT
Classy Denver. Real f'ing classy, though what we expect from you mouth breathers. Soon after, we got the standard whining from those poor abused Avs fans.
Can someone explain to me what an interference call is because I must not understand why we keep getting called and the Red Wings are not
by avalanchejef on Oct 8, 2011 7:46 PM MDT
Red Wings have the NHL in their pocket
by zandar on Oct 8, 2011 7:47 PM MDT
Standard fare. Back to the game.
I kinda thought Detoilet was playing rope-a-dope at first but now, not so much. We can beat these old men.
by AvFab on Oct 8, 2011
No you can't. Because this happened:

Hate Franzen the mule. He's an Avs killer
by Schwerepunkt
FAWK. I'm so sick of those two guys
by airforcefoo on Oct 8, 2011
fml. really? really?!?!?!?!?!
by Jester248
Exactly. Like I said, all in due time. And to finish this out:
F#ck!
Foppa deserves better!
by Hopfenkopf
Well, I actually thought they did a great tribute to Forsberg. I mean the Avs started out strong but then quit when the going got tough. Isn't that exactly "Foppa's" style?
Go Wings.