I love a good Wings photoshop. Who doesn't? So I thought I'd share one I found this week which I love – full credit goes to the awesomely named "Deathtothehawks" over at KK: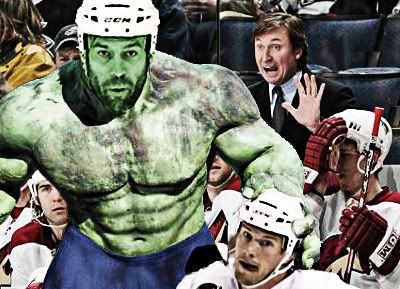 The Gretzky in the background makes it even better. Love the 'tuzzi.
Reminds me of Franzen Smash!
Both are great, but my favorite is, and always likely will be: "When Hudlers Attack." I wish I knew who made this great great photoshop. I'd hang this on my basement wall if I could.
If you find or make a great Wings photoshop, send it (with credits) to nightmareonhelmstreet@gmail.com and we'll post it up with full credit. Maybe we'll even do some sort of contest for the best photoshop of the year.
Go Wings!
(BTW, there's a problem with Bloguin right now where it says no comments even though there are comments in a post. So just a FYI. I love the new system though, seems to give comments a much better flow. I think they'd be perfect for a live blog if anyone was interested…)