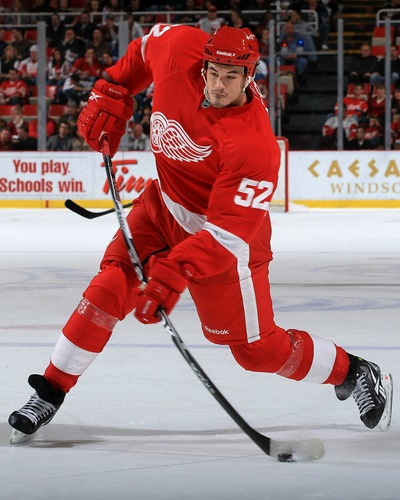 This must have been taken in warmups because he's never taken a slapshot in a game.
We have a bunch of season recap/comments/thoughts/bs posts to write over the next few days, but I just read this and couldn't believe my eyes..
Jonathan Ericsson and Ruslan Salei could be gone.
The 6-foot-4, 220-pound Ericsson turned down a multiyear offer worth $2 million a season. He improved this season but hasn't been nearly as effective as he was during his breakout performance in the 2009 playoffs.
Listen, I like Johnny, I thought he actually played decently over the year, much better than previous years (though not up to his potential). But then I read this and literally stopped in my tracks. He turned down 2 million a season? I'm stunned he was offered that much in the first place. Who the heck does he think he is? Is the world collapsing in on itself?